Simplify the way you achieve your financial goals
Get started - It's FREE
Apply for a Loan
Compare Quotes From Top Companies and Save
Secured with SHA-256 Encryption
Let's get to work on your financial goals
Auto Loan
Mortgage Loan
Student Loan
Personal Loan
Debt Relief
Business Loan
Quick 2-Minute Qualification!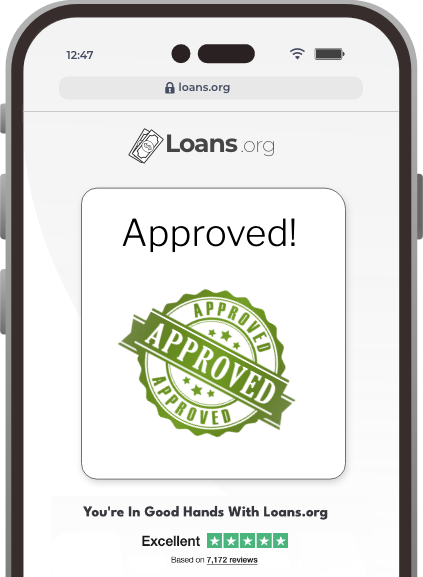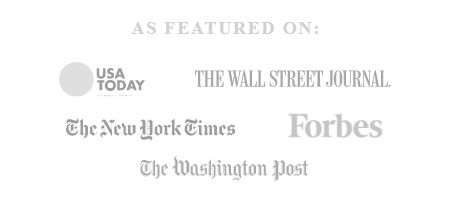 Choosing the Best Loan Provider
Getting a rock bottom rate isn't everything when shopping for the best place to find a loan. The loan market is saturated, and the competition is high. Look at the rates, but don't forget to look at other benefits the lender may provide.
Some lenders focus on giving reasonable rates to people with bad credit; some focus on higher education people. Others are great for a personal loan or debt consolidation loans.
Some lenders now permit lendees to reschedule or lower payments with no fee. With more people working from home and the freelance market booming because of unemployment, payment flexibility may be critical for you. Avoiding additional late fees could be a make-it or break-it for you.
It's also important to research what kind of payment methods are accepted by the lender.
Some lenders may charge a fee for check payments or other methods, so if you have a preferred method of payment, discuss that with the lender upfront to ensure you don't incur additional fees.
Another consideration should be prepayment penalties. Many lenders charge a fee for paying your loan off earlier. We highly recommend finding a lender that does not penalize you for paying early. If your finances change for the better, you don't want to be stuck paying interest of a heft fee on a loan that could be paid off.
Other lenders are thinking way outside of the box and offering supplemental services like budgeting tools to help their lendees manage their finances better, networking social events, and career services. If a personal community approach is important to you, these add-ons could be worth considering.
It's important to shop around for the best loan for your situation if it wasn't obvious. Looking at each lender is time-consuming, and it makes decision making more challenging.
That's where we come in. We allow you to compare multiple lenders all in one place — no more hopping from website to website trying to find the best lender. Everything you need from A to Z to find the loan that fits you is right here. Get started today by entering your ZIP code above.
Why do you need a loan?
#1 – Buy a New House
Buying a new home is a dream for many, but it can be a complicated process. Where do you want to live? Do you want to build a new home? Or do you want to buy an existing home in a favorite neighborhood? Once you've made these decisions, the next thing you'll want to check off on your list is the price. How much can you afford?
Part of homeownership for many is paying a monthly mortgage with a set or adjustable interest rate. Lenders will work with you to fill out the necessary paperwork, check your credit, and come up with an amount you can afford based on your income, your other bills, and the amount of your down payment.
The real estate market is continually changing, and if you aren't preapproved for a mortgage, you might lose out on the home of your choice.
There are several types of home loans, but the most common are 15-year, 20-year, and 30-year mortgages with fixed interest rates. Choosing the right loan can help get you to the closing table faster and save you thousands of dollars over the life of a loan.
# 2 – Purchase a Vehicle
Need a new set of wheels? Are you spending more time broken down or waiting in the repair shop for another costly repair? Maybe you need to upgrade to a larger vehicle for your growing family, or perhaps downsizing into something smaller with better gas mileage?
With any major purchase, how you intend to pay for that purchase is a big decision. With the price of many new vehicles costing more than $25,000, financing a vehicle purchase is standard.
Whether it's a new or pre-owned purchase will also usually determine how much interest lenders will charge you to finance the loan.
There are several ways to secure financing for a new car purchase. Traditional lenders such as your local bank or credit union have excellent rates for car purchases but might require you to be a member.
Many car dealerships offer financing through car manufacturers, and with online shopping continuing to be a favorite for consumers, getting preapproved for a loan is quick and easy. Choosing the right loan for your next car purchase can get you back on the road and save you thousands of dollars in the process.
#3 – Pay Off Your Wedding
Saying "I do" shouldn't leave you drowning in debt for the next 10 years. Did you spend too much on the catering at your wedding? Did you fly first class to your honeymoon destination? Maybe, the band at the reception charged by the hour and not by the gig?
Whatever the reason for your wedding debt, considering a personal loan to pay off the debt may be a smart move to get you headed in the right direction.
Falling behind or missing payments is a terrible feeling, and unfortunately, can lead to further damage to your credit if not taken care of in a timely manner.
Whether you charged everything on a single credit card, multiple credit cards, or owe different vendors, taking out a personal loan can help you pay off multiple debts and leave you with only one payment.
Getting married is stressful enough, but being late on your bills is not the best way to start your new life. Money problems are one of the most common reasons that marriages fail. It could be bad financial decisions, one partner's spending habits, or losing a job. With the right loan, you can pay off your wedding and get on with life.
#4 – Remodel Your Home
Leaky roofs and outdated appliances are frustrating for homeowners, but so also is the cost of remodeling your home. Uncertain job markets and a challenging national healthcare emergency has made many reconsider buying or selling a home and have instead chosen to modify existing spaces.
With online search available for any topic and popular home renovation shows just a click away, doing-it-yourself has become increasingly popular across the country.
Whether it's an upgrade to new kitchen appliances or remodeling the downstairs bathroom, homeowners should research and find the right general contractor for their needs.
Remodeling a home might seem like an easy thing to do, but unless you have a lot of experience doing projects around the house, you should probably leave the hard stuff for the professionals.
Watching a YouTube video on installing a moisture barrier might be a simple project to do, but if you do it wrong, it could cost you thousands of dollars in repairs if your project springs a leak.
The same thing goes for finding the right loan to help pay for or finance your home improvement project. With the right loan, you can remodel your home, take away the frustration, and spend more time with family and friends.
#5 – Start a Small Business
Got an idea for a new business? Have you dreamed of setting your own hours and making your own decisions? It can be expensive to be the boss.
In fact, many small businesses never make it through the first year because of various circumstances. One of these circumstances is money, and it isn't always due to the fault of the owner of the company.
Depending on the type of small business created, if you don't have enough customers and enough of your product to sell to those customers, succeeding in your venture might prove difficult. In business, everything works according to a supply chain.
If your business is landscaping, then you provide services that make your clients' properties look better. These services include mowing lawns, planting flowers, and general upkeep of the property. If there's a drought and you cannot purchase plants, or gas prices rise, your availability to provide your services might be at risk.
That's when a loan might be a good idea to help with revenue shortfalls. Finding the right loan to start a small business or to keep a business from closing during financial hardship is a great way to keep your dream alive.
#6 – Consolidate Debt
If you are having trouble keeping up with all of your bills and can never seem to get ahead, perhaps it's time to consolidate your debt into one payment. For many, everyday monthly bills include mortgage or rent payments, car payments, student loans, credit card payments, and utility bills.
Throw in monthly cable, streaming services, landline and internet connections, and cell phone service, and it's no wonder people have a hard time keeping up.
The benefits of consolidating debt are many, but the main advantage is that it pays off debt with higher interest rates and combines the remainder of the debt into a single payment.
This allows borrowers to see where their monthly is going and formulate a plan to get out of debt faster.
Monthly bills such as your utility bills, cell phones, and streaming services won't usually be included in debt consolidation unless you are behind on the payments. Medical bills, credit card payments, and other high-interest loans should be included when consolidating debt.
Not only will this save you money, but it will also eliminate the stress that usually accompanies money problems. The right loan can get you on your way to financial freedom.
#7 – Pay Off Credit Cards
During difficult financial times, credit cards are a lifeline for many to provide food and shelter for their families. At the same time, others use credit cards during the holidays or other special events like a wedding or birth of a child to pay for things when they are short of cash.
Unfortunately for some, they may overspend, and when it comes time to repay the debt, they find the balance on their credit cards continues to grow.
The lure of credit cards has landed many well-meaning consumers into financial trouble. What seems like a simple idea of, "I can charge it and pay it off over time" inevitably leads to more and more purchases unless restraint is shown.
For many, that realization comes too late, and they soon find themselves bombarded with threatening letters and harassing phone calls.
When ignored, creditors can garnish your wages and turn your excellent credit score into a number well below credit-worthy consideration, leaving you without access to credit during financial hardship.
The right loan can help you pay off your high-interest credit cards and eliminate the monthly struggle of which bill to pay. You'll have one easy payment and know precisely how long it will take before you're living debt-free.
#8 – Cover Moving Expenses
Moving to a new home, whether across town or the country, can be very stressful. Throw in the costs of upfront deposits for an apartment, new house, and public utilities, and it can be quite expensive as well. And if you don't have a buddy with a pickup truck or are moving across the country, moving expenses can add up quickly.
Applying for a loan to cover moving expenses can help save you money in the short-term, as well as in the long-term by having one payment and lower interest rates.
When you're short on cash, it might be tempting to use your credit cards, but if you have low credit limits on your cards, then you might need to use more than one card.
Often credit cards have interest rates near 20 percent, and a single transaction could take years to pay off when making only the minimum payment.
If you're short on cash during a move, the right loan can also help you stay afloat while you're waiting on your first paycheck at a new job or staying with friends until your new place is ready. Moving is stressful enough; don't let money problems take the joy out of your new place.
#9 – Pay Down Medical Bills
An unexpected trip to the emergency room can cost thousands of dollars, even if you have the best insurance on the market. Many emergency room doctors and medical staff are not considered employees of the hospital and are sometimes out of the network of some health benefit plans.
This can lead to high medical bills and do nothing to meet the deductible many insurance plans require before the plan pays for a covered procedure.
It does not just a trip to the emergency room that can incur medical debts either. For those who do not have health insurance and are classified as "self-pay," medical providers require a large down payment or payment in full before services are rendered.
Plus, many insurance plans do not cover elective surgery or procedures deemed not "medically necessary," so a patient will have to cover the procedure's full cost.
Sometimes, a simple procedure will result in bills from multiple providers, and it's hard to keep track of the overall debt. The benefits of a loan to pay down medical debts include keeping you out of collections and combining many bills into one manageable payment.
#10 – Invest in a Timeshare
Love the idea of traveling, but don't want to pay for an expensive hotel stay during your visit? Maybe you should consider investing in a timeshare?
Although timeshares have received a bad rap over the last few years, for many, they provide access to destinations and resorts often out of reach for the average person looking for a vacation destination.
Popular vacation destinations are expensive, and hotel space is not readily available unless you've booked a year in advance. When you invest in a timeshare at a favorite destination, you own access to the property for a certain amount of time.
If it's a weekly timeshare, then you have access to the property one week a year. On the plus side, many timeshare owners are often part of a larger timeshare network and can vacation at more than one location.
If you love going to a specific destination every year but find it hard to get a reservation or it's too expensive, the right loan might get you into the best unit with an oceanfront view.
As a timeshare owner, you'll spend more time relaxing on the beach and less time online trying to book a room with a lousy view.
Everything you need from A to Z to find the loan that fits you is right here. Get started today by entering your ZIP code below.